Fall out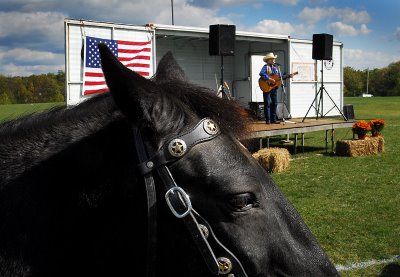 Fall weekends are tumbling by, heading straight into the inevitable vortex of the Holiday Season.
The King of Country Music, Jody King, from Bensalem, played at the Montgomery Township Autumn Festival Saturday while his horse waited patiently nearby. I wonder how many other country singers live in Bensalem.
Campfire smoke at the Cuboree hung over the tennis courts in Upper Gwynedd Saturday night making the whole place look like a mad scientist's lab.