Philly Christmas
The city may not have the bustling holiday scene it once did, but there are still some good decorations to see.
First, the tree at city hall: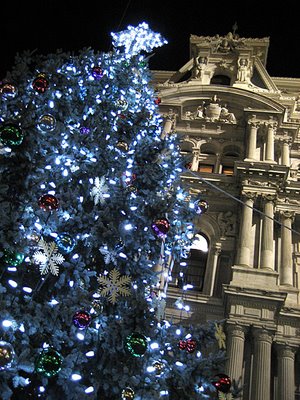 Not bad. But if you want to see a really great tree, duck into the Ritz Carlton just a block south on Broad Street. There is also a life-sized gingerbread house there, made from real gingerbread.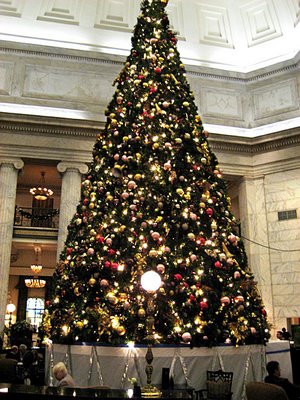 And of course, the real reason to come to Center City...the Wanamaker's...uh, I mean Lord and Taylor....uh, that is to say the Macy's light show. It is much shorter than it was in the past, and the dancing fountains are still nowhere to be seen. But I am happy that the people at Macy's are keeping this treasure at all, and the show and the pipe organ both seem to be in good repair.
Sorry this is so short. I don't want to step on anybody's copyright.