Shad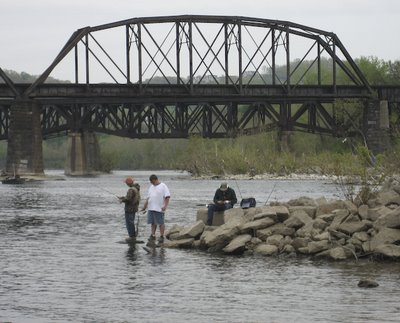 After posting a photo of a Lansdale fisherman at the annual Forks of the Delaware fishing tournament at the convergence of the Lehigh and the Delaware Rivers in Easton, I wanted to go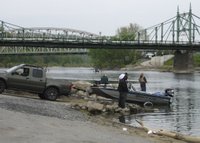 up and see it for myself, so I did on Sunday. I saw an angler take in what appeared to be a shad, but it was small and he threw it back.
I wanted to see the shad ladder on the Lehigh River at the convergance, but it was blocked by a park construction project. Maybe there's a secret way to see this?
If you don't know anything about shad and their annual run from Canada to the few un-dammed and un-laddered rivers we have left, check out the book "The Founding Fish" by John McPhee. You'll get a whole new appreciation for the waterways that we mostly take for granted.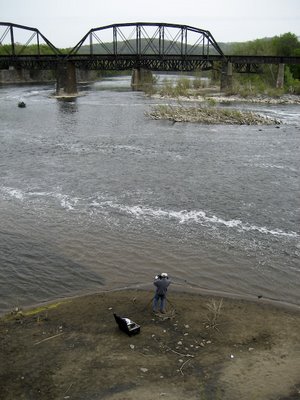 Not everybody was there to catch fish. This photographer was taking photos of the bridges and dam with some serious medium-format camera gear.