Pond pirate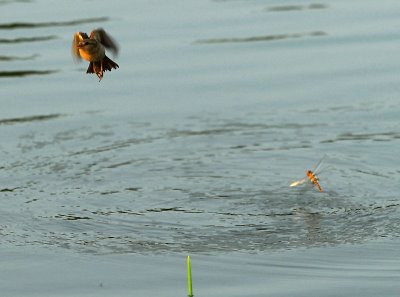 I witnessed this life-and-death (at least for the dragonfly) struggle at Stony Creek Park in Lansdale early this morning. My presence seemed to spook the bird enough that he abandoned his breakfast hunt long enough for the dragonfly to get away.
If you remember the cool photo that Mark Psoras took a couple of weeks ago of somebody kayaking on this pond, remember it fondly because these new signs have appeared: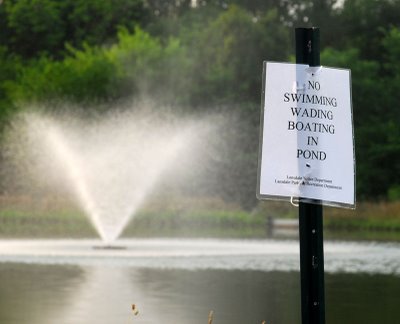 I figured the algae-covered mush at the bottom of the pond would be enough to keep people from wading or swimming. Maybe I give them too much credit?