Retired bridge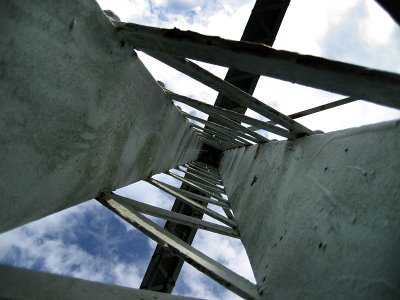 The Snyder Road bridge over the Perkiomen Creek in Green Lane has been closed for several years due to its deteriorating condition.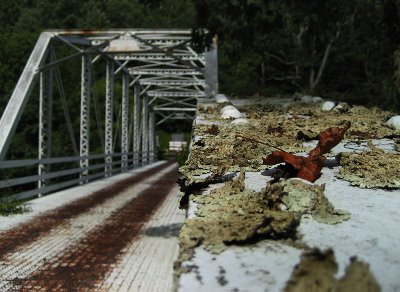 Before that, it was a one-way entrance to Green Lane Park and the Deep Creek Lake (which itself used to have a nice beach, but is now filled with algae blooms and is off-limits for swimming).
The iron truss bridge was built by the York Bridge Company and dates back to 1904. It was rennovated in 1987.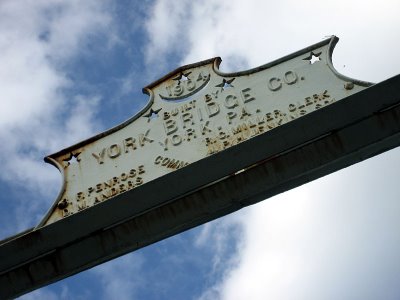 Now that it is closed to traffic, it is much easier to examine the structure of this simple, sturdy span without fear of being run over.