Urban Earth Day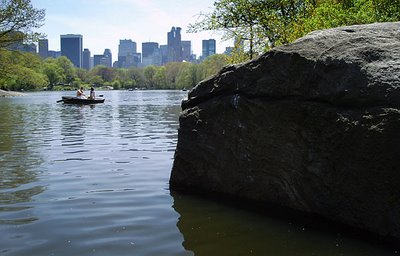 Where's a good place to spend Earth Day? How about the middle of the most populated city in the country?
Lucky for us, New York legislators in the mid-1800's had the good sense to turn a swampy section of land in the middle of Manhattan Island into one of the world's best-known and most-used parks, Central Park.
No, it's not wild nature - it's a very large and well-maintained garden. But it sure feels closer to nature than the dense (and pricey) real estate that surrounds it.