Privilege
While I was out gathering 'fan-on-the-street' reaction to the Michael Vick story Friday, one of my interviewees asked me what I thought about the issue. Normally I don't answer such requests, mostly because I don't want to taint their responses, or get into a lengthy conversation.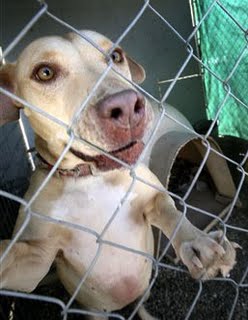 But this time, I did answer the question. I had been thinking about this since I heard the news late Thursday.
Forgiveness is a virtue which can save relationships, communities, countries and even lives.
Whether Michael Vick is truly remorseful, and deserves our forgiveness remains to be seen. He says all the right things, has put his money and time into the right things, and seems ready to move on to a better life. He served his time, paid his debt to the judicial system, and is ready to move on.
So why not let him do the job he is best at?
Playing in the NFL, or MLB or NBA is a privilege. It is not like other jobs. Thousands, even millions of kids dream of playing professional sports, but very few actually get there. Whether athletes think so or not, a big part of the job description is 'role model.' For better or worse, athletes are worshipped in our society in a manner formerly reserved for patriots and visionaries.
Michael Vick does not yet deserve the privilege of pro athletics. The brutal nature of his crimes, perpetrated over a long period of time, should not entitle him to a quick return to the pedestal. There are many ways he could use his name - and story - to redeem himself, and even earn a scaled-down living doing so.
But playing pro football for millions of dollars, just weeks after finishing his prison term, should not one of them.