CES
The annual CES show is underway in Las Vegas. This is one of the largest trade shows in the world - 1.7 million square feet, 2,700 exhibitors, 100,000 visitors a day. AP has dubbed this The Gadget Show, which I suppose is appropriate. It is fun to see the new "lifestyle" gadgets that we will not be able to live without in a year or two.
Here's a few things that caught my eye: first, a very cool video/still camera from Casio, that can capture 60 frames per second, and 300 fps for video: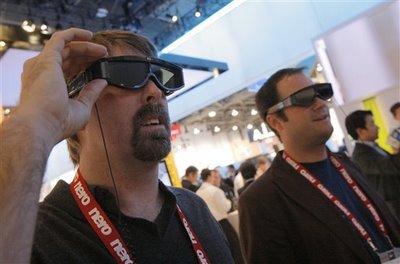 Can I live without this stuff? Of course. Do I want to? Not really.