Image matters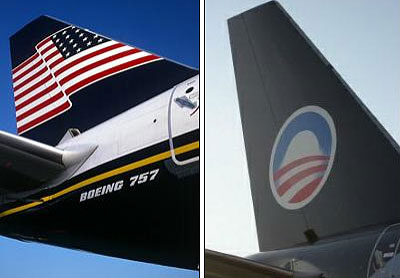 We received a reader comment about Obama and the fact that a flag logo was removed from the charter plane the campaign uses and replaced with a campaign 'O' logo.
I checked it out on
Snopes
, and it is true.
The flag logo was part of the charter company's logo, so naturally it would be removed by a long-lease customer doing a repainting.
But you also can't overestimate the power of image and people's ability to find meaning where there may or may not be any. Some PR-savvy campaign worker probably should have realized this.
In fairness, McCain's plane doesn't have any large flag logos, either.
Gaffs: Obama 1, McCain 1 (the Paris Hilton ad)