Fluperbole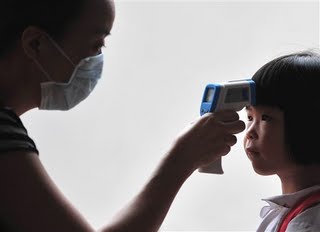 Vaccinations for the H1N1 flu (yes, the Swine Flu) will be given out starting next week to school children. I fully expect a pandemic of media coverage complete with multi-colored maps and hours of televised talking heads explaining why we shouldn't go around kissing pigs.
At least we will be spared the spectacle of watching TV footage of screaming children as they are injected with 8-inch needles by Nurse Diesel - this vaccine is to be administered through a nasal solution.
Drink orange juice, sneeze into your sleeve and avoid kindergartners (if you can).