Fall down the shore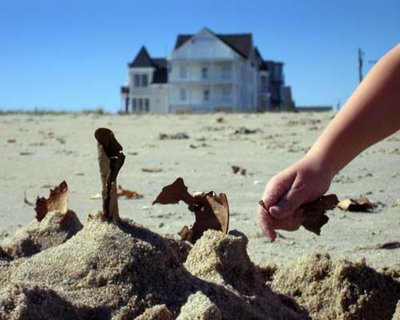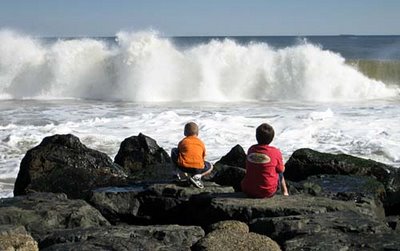 So when the leaves turn color...the air is crisp and cool...what a better time to go to
the shore?
Hey, why not. No traffic, no crowds, and you can take your dog on the beach. The surf was too rough for swimming, anyway.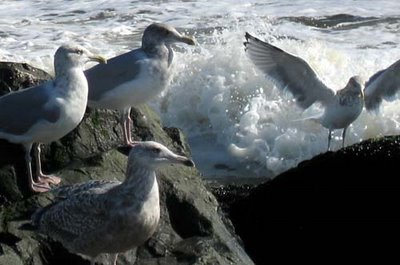 I could not resist stopping by the arcade at Asbury Park, much of which has been demolished. What's left is rotting, though some new building materials seem to appear here and there.
This is a photo of window reflections in the merry-go-round building, which happily is still in semi-decent shape and was hosting a small farmer's market.